ICHARS Support Foundation is a non-profit arm of ICHARS, Institute of Clinical Hypnosis And Related Sciences, focusing on promoting the mental health CASE – "Bringing about Change through Awareness, Support, and Education." Our work is based on the belief that by raising public awareness, educating communities, and equipping every person with the right tools, we can foster optimal mental health.
We have weekly Support Groups, namely: The talk it out Support Group, a safe space for people to vent out their emotions, and the Psychologist Support Group, a peer learning space where practitioners from the field of Psychology meet every week and have case discussions, share tips, and techniques with the fellow members of the group.
ICHARS Support Foundation has also initiated "The VisitMHP challenge", an initiative that focuses on requesting people to seek help for better mental health before it's too late.
INTERNSHIPS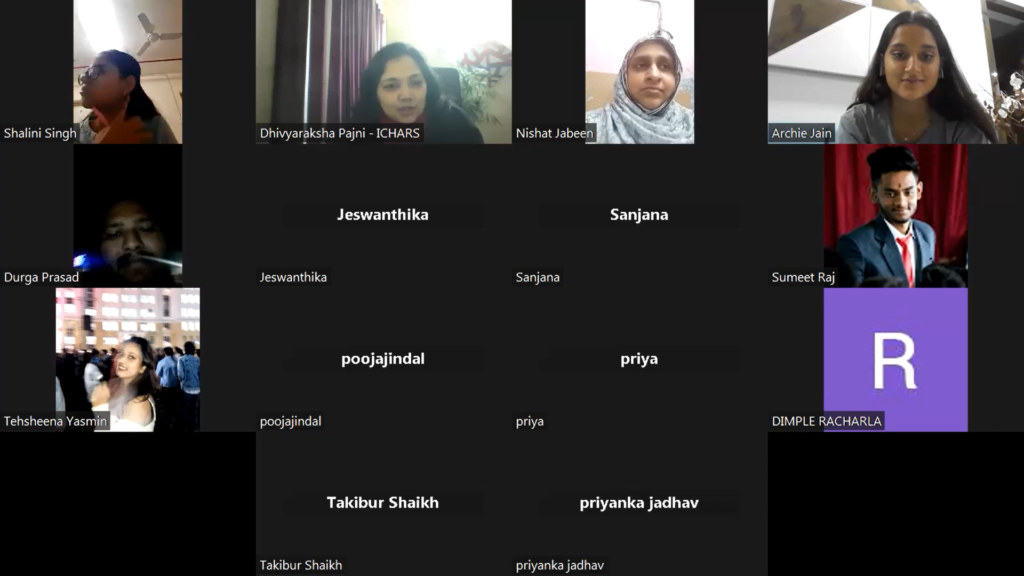 No of interns – 24 interns between the period of 1st February to 15th March.
Duration – 60-hour internship program (i.e., for six weeks). We have new batches that are commenced during the first week of every month.
VISIT MHP
Visit MHP is an initiative to Spread awareness about the importance of visiting a mental health practitioner even before reaching the stage of disorders and offer Peer Support to Practitioners with free training programs, structured mentorship & a lot more.
Support group Case discussions
Topic – Case discussions (doubts and session flow details clarified for coaches & therapists who seek help with their ongoing cases)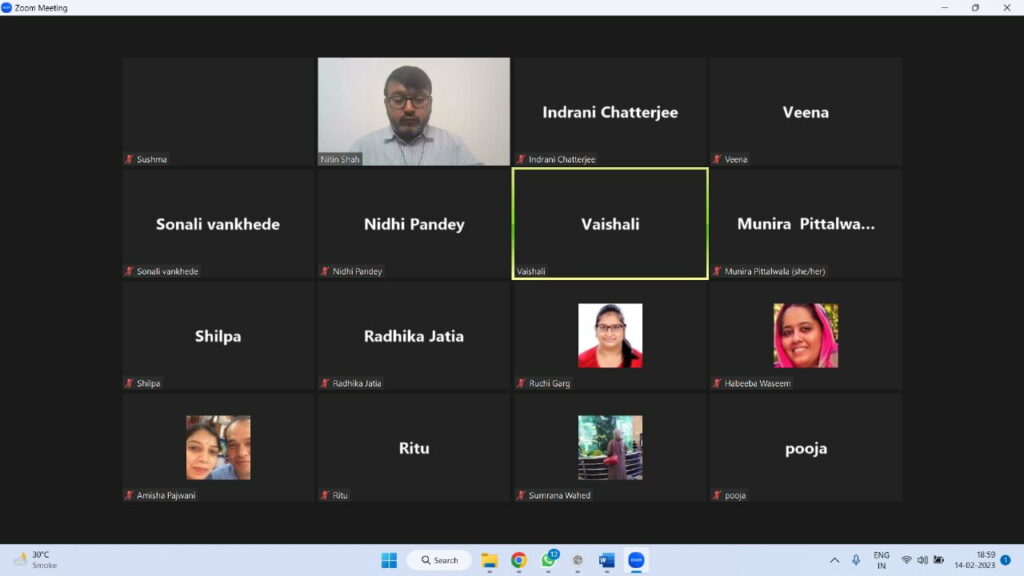 Conducted By: Mr. Nitin Shah
Beneficiary – Practicing psychologists and coaches
No of participants – 15 participants
No. of sessions – 1
Date – 14th February 2023
Duration – 1 – 1 & half hours (monthly one session)
Webinar
Topic – Metaphors-Diagnostic & Therapeutic
Conducted By: Ms. Ritu Bhatt
Beneficiary – Practicing psychologists
No of participants – 22 Participants
No. of sessions – 1 (per month)
Date- 28th February 2023
Duration – 1 – 1 & half hours (monthly one session)