Below are the activity report which is organized by ICHARS Support Foundation under VISIT MHP initiative.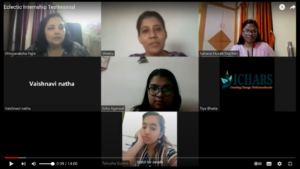 July
No of interns – 8 interns between the period of July.
Duration – 60-hour internship program (i.e. for a period of six weeks). We have new batches that are commenced during the first week of every month.
August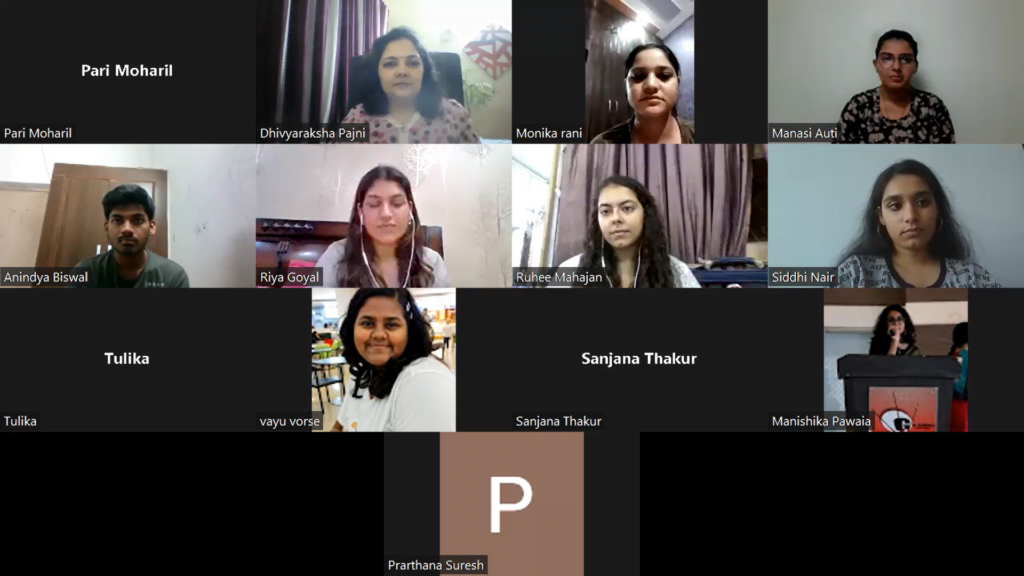 No of interns – 20 interns between the period of August.
Duration – 60 hour internship program (i.e for a period of six weeks). We have new batches that are commenced during the first week of every month.
Mentorship
Talk it out session
Today, though the awareness of the importance of mental health is on the rising, there is still a stigma attached to it. It is important to let people know that they aren't alone and it is common for everyone to go through mental concerns. Even if a person wishes to express what they are experiencing there are several factors that stop them from doing so. Below are a few points of many which may not allow them to prioritize their mental health or mental well-being:
Social stigma
Lack of trust
Where do I start from
Whom do I approach
Confidentiality concerns
We at ICHARS strive to provide a platform where one can express his/her issues and concerns with like-minded people and not hold the fear of being judged. We do this by conducting online Talk it Out sessions, where one can login and talk about a specific issue which not only helps them vent but also gives an opportunity to listen to others who are experiencing a similar issue.
Anxiety is a natural human state and we all experience it to varied intensities. It is a vital part of our lives. So much so most of the time anxiousness helps us to identify and respond to danger in 'fight or flight' mode. It can motivate us to face up to dealing with difficult challenges. The 'right' amount of anxiousness can help us perform better and stimulate action. But there is another side to anxiousness. Persistent anxiousness causes real emotional distress and can lead to us becoming unwell and, at worst, developing anxiety disorders such as panic attacks, phobias, and obsessive behaviors. Anxiety at this level can have a truly distressing and debilitating impact on our lives and impact on our physical as well as our mental health.
The session was conducted by registrants of mentorship program. Participants of mentorship program are students who are pursuing or have completed Cognitive and Hypnotic Coaching and Psychotherapy program with ICHARS.
Participants: Participants across various age groups had participated
No. of sessions held: 4
Total no. of participants: 23
Duration : 1 hour
Hosted by: ICHARS trained practitioners
Free Counseling Drives
A free Procrastination counseling drive conducted as a part of the Visit mhp initiative of the ICHARS support foundation during the month of July 2022. A total of 10 registrants are being offered free therapy to combat procrastination by 4 of our trained therapists who have completed all four levels of the diploma program, i.e Cognitive Hypnotic Coaching and Psychotherapy – CHCP. As a part of their weekly therapy sessions, the psychologist/counselors helped people with their procrastination issues. We enable the clients to identify their symptoms, understand the triggers and equip them with certain self-help tools.
Objective – Help people deal with procrastination issues. Especially those who can't afford counseling & therapy or are contemplating the same.
No. of people who enrolled – 10
Structured Counseling Certification Program
ICHARS is dedicated to enabling coaches and mental health practitioners to create a happier, healthier, more fulfilling world by helping them develop advanced coaching and therapeutic skills with comprehensive, step-by-step training. This enables them to serve their clients better and meet their professional and personal goals.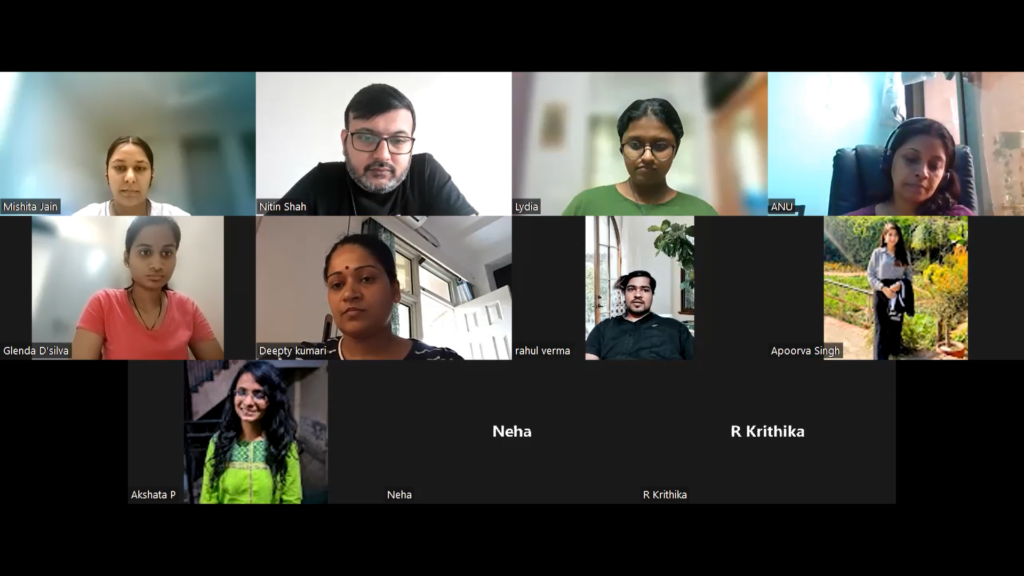 Owing to the pandemic a lot of practitioners have been finding it difficult to transition their therapy practice from an offline set up to an online mode of functioning. Through this Structured Counseling Certification Program we have been able to coach / train 60 professionals with a structured step-by-step process on meeting clients online and conduct effective therapy sessions.
Support group Case discussions
Topic – Case discussions (doubts and session flow details clarified for coaches & therapists who seek help with their ongoing cases)
Beneficiary – Practicing psychologists
No of participants – 40 (per session)
No. of sessions – 5
Duration – 1 – 1 & half hours (monthly one session)
Niche Identification
Topic – Niche Identification (doubts clarified for coaches & therapists who seek help with their Niche identification)
Beneficiary – Practicing psychologists
No of participants – 35 (per session)
No. of sessions – 1 (per month)
Duration – 1 – 1 & half hours (monthly one session)
Webinar
Topic – Webinar
Beneficiary – Practicing psychologists
No of participants – 35 (per session)
No. of sessions – 1 (per month)
Duration – 1 – 1 & half hours (monthly one session)