Program – Online internship to conceptual understanding an eclectic approach to psychotherapy
No of interns – 41 interns between the period of 1st November to 15th December.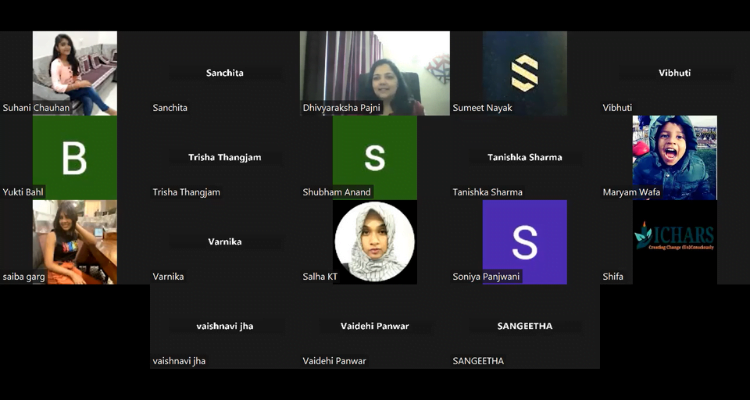 Duration – 60-hour internship program (i.e., for six weeks). We have new batches that are commenced during the first week of every month.
Visit MHP:
Visit MHP is an initiative to Spread awareness about the importance of visiting a mental health practitioner even before reaching the stage of disorders and offer Peer Support to Practitioners with free training programs, structured mentorship & a lot more.
Support group
Case discussions
Topic – Case discussions (doubts and session flow details clarified for coaches & therapists who seek help with their ongoing cases)
Conducted By: Mr. Nitin Shah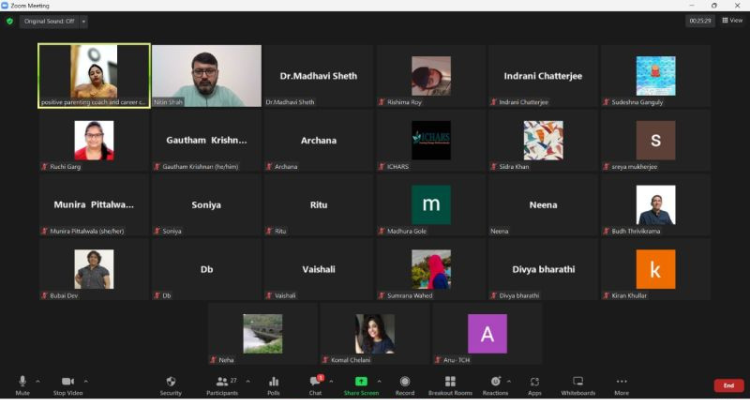 Beneficiary – Practicing psychologists
No of participants – 28 participants
No. of sessions – 1
Date – 8th November,2022
Duration – 1 – 1 & half hours (monthly one session)
Webinar
Topic – Ho'oponopono and its effect.
Conducted By: Ms. Nidhi Roy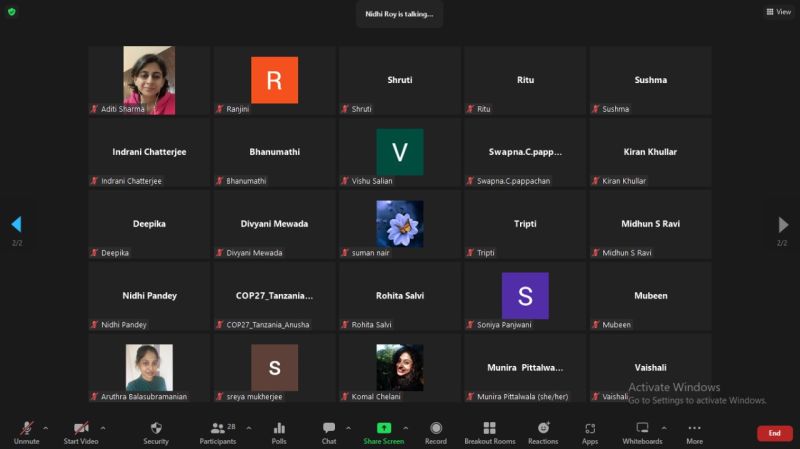 Beneficiary – Practicing psychologists
No of participants – 26 participants.
No. of sessions – 1
Date- 22nd November, 2022
Duration – 1 – 1 & half hours (monthly one session)
Project MEHAK : Project MEHAK is an initiative by ICHARS Support Foundation which is in collaboration with Healing Dove Foundation.
MEHAK (Mental and Emotional Health Awareness through Knowledge) is an initiative to facilitate the destigmatizing of mental health, creating awareness about the importance of mental health and providing effective tools and techniques that can be applied by people at large to stay emotionally and mentally healthy.
ICHARS Support Foundation (ISF) is a non-profit organization dedicated to creating a holistic system that connects, supports, and enables all the stakeholders in the mental health landscape. The Healing Dove Foundation (HDF) works towards achieving and establishing sustainable strategies that facilitate the psychosocial and economic reformation and rehabilitation of marginalized communities in India and across the world.
As a part of this initiative there were a series of online workshops conducted, in the month of December, on mental health and mental well-being.
Workshop conducted for Angel Xpress Foundation
ICHARS Support Foundation, through the project MEHAK conducted a workshop for NGO Angel Xpress Foundation which enables educated & committed citizens to tutor, mentor & guide school going-children from slums.
The workshop conducted was on Negative Criticism and Techniques to handle it. Negative criticism can have a detrimental impact on teenagers, affecting their self-esteem, confidence, and overall mental well-being. It can lead to feelings of inadequacy, withdrawal, and mental health issues such as depression and anxiety. Caregivers should provide constructive feedback to help teenagers grow and develop.
The 60-minute workshop was primarily on Cognitive Behavioral Therapy (CBT) that helped participants to deal with negative criticism. The participants were trained on identifying and challenging negative thoughts and beliefs. The workshop also provided participants with practical strategies and techniques to improve their self-esteem and resilience, allowing them to better cope with and respond to negative criticism.
Conducted by – Ms.Nidhi Roy & Ms.Nidhi Pandey
No. of participants: 15
Age group: 14 to 17 yrs.
No. of sessions: 1
Date- 26th November, 2022
Duration: 60 min